Message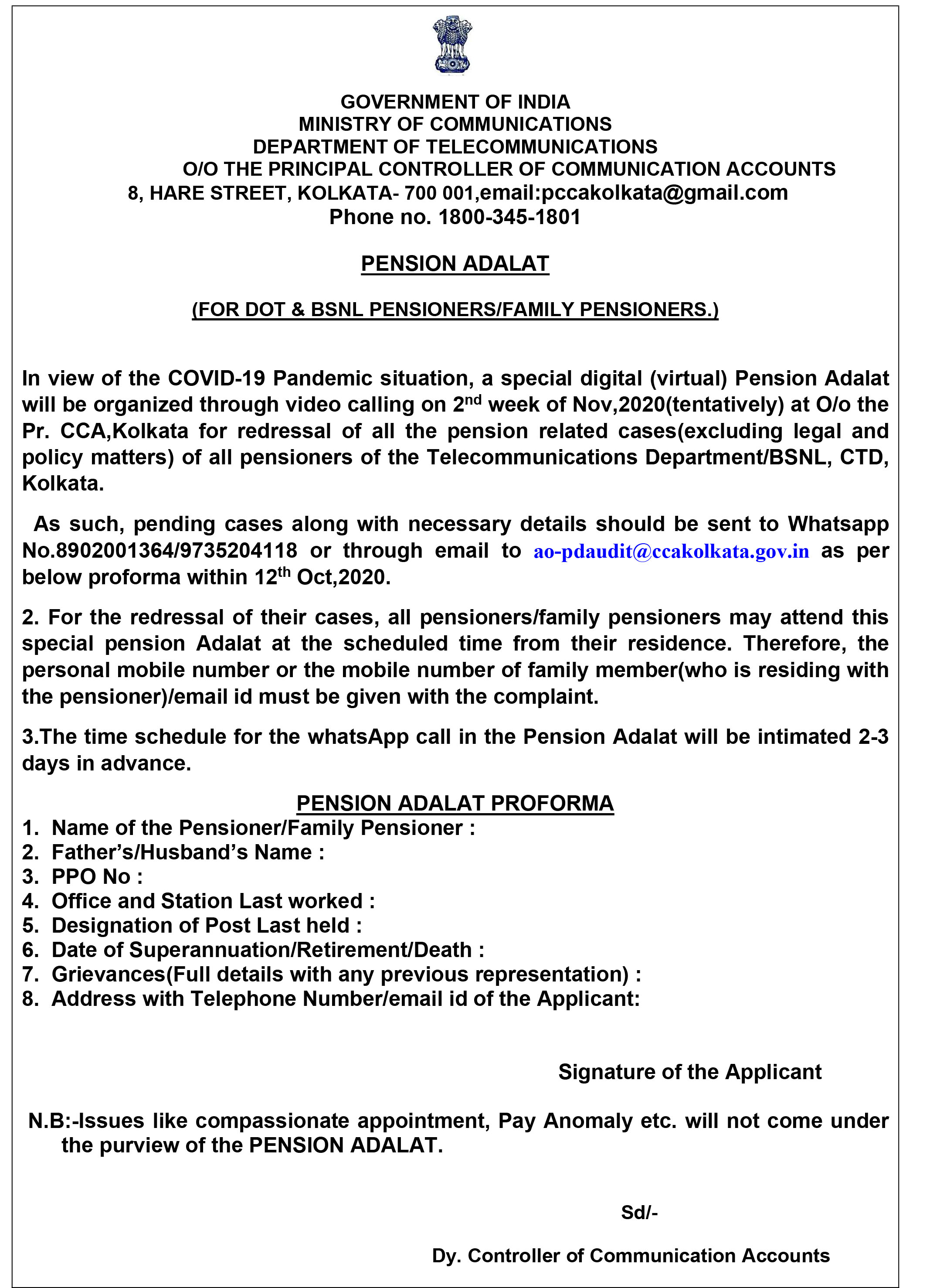 Pension Adalat for DoT & BSNL Pensioners/ Family Pensioners is scheduled to be held in 2nd week of November 2020 at O/o the Pr. CCA, Kolkata for redressal of all the pension related cases(excluding legal and policy matters) of all pensions of the Telecommunications Department/ BSNL, CTD, Kolkata.
As such, pending cases along with necessary details should be sent to Whatsapp No. 8902001364/ 9735204118 or through email to ao-pdaudit@ccakolkata.gov.in.
The last date of submission of their grievances/ application is 12th October 2020.
Notice for Holding Pension Adalat-2020 All India Pension Adalat in the month of December, 2020 through Video Conferencing.
"All India Pension Adalat -2020" (Through Virtual Mode) held on 29th December at O/o the Pr.CCA, Kolkata.